St. Louis Digital Symposium 2017
Description
#STLDIGSYM 2017
In the past year, Artificial Intelligence has permeated our everyday life and assists us where we work, where we shop, where we live. Our behaviors are translated into datasets and then repurposed for machine learning, predictive analysis, and personalized recommendations. Join #STLDIGSYM as we ask industry experts in creative, technology, and content on what the New Intelligence means to marketers.
Gain a Fresh Perspective from these Industry Leaders:
SESSION 1: CREATIVE
Speaker:
Steve Mahn, Creative Director, Firstborn NY
Moderator:
Michael Holbrook, Sr. Manager, Adobe Consulting
Panelists:
Debra Simmons, President, Avatar Plus
Matt Telthorst, Creative Director, HLK
Mike Sabatino, Partner, Big Club Digital
SESSION 2: DIGITAL BRAND EXPERIENCE
Speaker:
Valerie Rose, VP Group Digital Strategy Director, BBDO
Moderator:
Les Hostetler, Search Director, NEO@Ogilvy
Panelists:
John Weller, Group Account Director, Manifest
Alisha Truemper, Digital Experience Specialist, Evolve Digital Labs
Melissa Lampe-Galazka, VP Account Service, Paradowski Creative
SESSION 3: TECHNOLOGY
Speaker:
Michael Francisco, Amazon Alexa
Moderator:
Kevin Farr, Strategy Consultant, CNTRD
Panelists:
Kelly Travis, Marketing Director, Bonfyre
John Peel, Technology Director, Brado
Julia Koelsch, Chief Technology Director, Spry
HappyHour
Post #STLDIGSYM stay around for happy hour hosted by AdClubSTL  from 4:30PM – 6:00PM!
Visit our website for more information: http://stlouisdigitalsymposium.com/ 
Party the night before the event!
Please join us for the official Avatar Plus launch party as we kick off the 2017 St. Louis Digital Symposium. All #StLDigSym ticket holders attend this party for free. Avatar Plus is a proud sponsor of the Digital Symposium.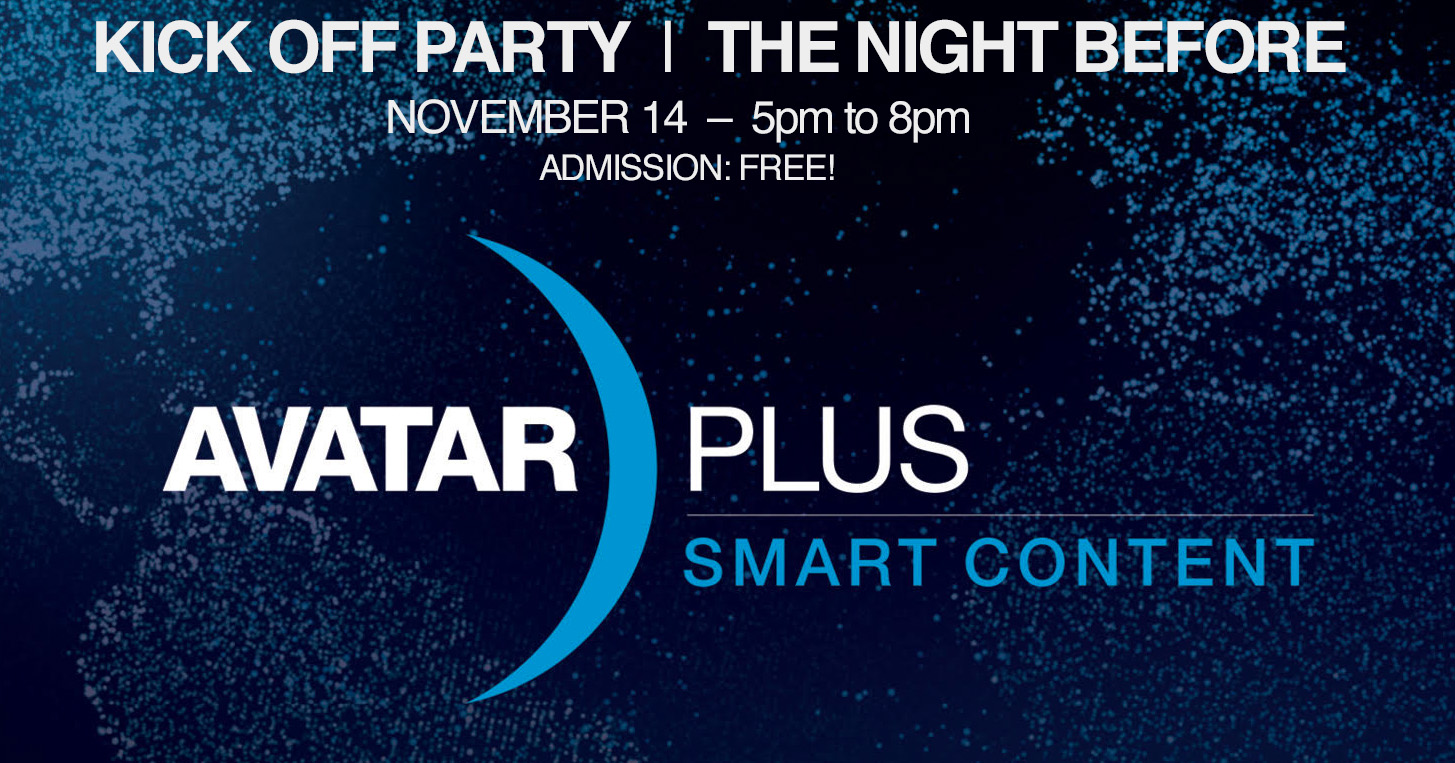 WHERE: Avatar Studios, 2675 Scott Ave., St. Louis, MO
RSVP: Please RSVP by Nov. 3rd to launch@avatar-plus.com
About #STLDIGSYM
#STLDIGSYM is presented by AdClubSTL, Avatar Studios, HLK and the Creative Group along with organization partners 314Digital and Social Media Club St. Louis. In addition to three exciting speaker sessions, a light snack buffet is provided along with one complimentary beer, wine or soda beverage. Attendees to #STLDIGSYM will have their parking vouchers validated upon their departure. Make sure to stick around for the networking happy hour to follow immediately after the last session concludes.
Location
Ballpark Village
601 Clark Ave, St. Louis, MO 63102
Date and Time
Wed, November 15, 2017
11:30 AM - 4:30 PM